The objective of the exhibition is to present typical examples of the contemporary design and its unique features. The exhibition includes products of companies awarded with the international prize Red Dot: Design Team of the Year in the years 2002–2015. The prize has been awarded since 1955 by Design Zentrum Nordrhein Westfalen in Germany.
I have addressed this subject because I am interested in contemporary design and technological innovation. While designing the exhibition, I had an opportunity to deepen my knowledge of modern industrial design and face a large exhibition space. Work on my degree piece has taught me that design goes beyond an attractive form, and is a method of solving design problems and making these solutions easy to use.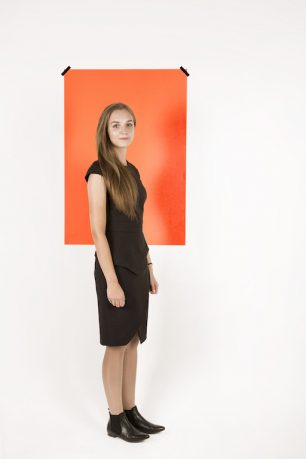 (born 1992)
Studies at the Faculty of Interior Design of the Academy of Fine Arts in Warsaw (first-cycle 2011–2014, second-cycle 2014–2016) and L'École de design Nantes Atlantique (under the Erasmus+ Programme, one semester in 2016). Rector's scholarship for the best students of the Academy in the years 2013/14, 2014/15, 2015/16. Fields of activity: interior design, visual arts. Works at Trzop Architekci architecture design studio.