My degree is an extensive set, graphic and character design to an unaccomplished feature film Eugeniusz Bodo Benefit to a screenplay written by Janusz Anderman.
I have developed set design to locations diverse and distant in the real life, such as centres of artistic life in Warsaw and Lviv, Soviet labour camp in Kotlas, or prisons in Ufa and Moscow, assuming that for the production-related reasons the film would be shot in Poland, mainly near Warsaw.
After completing implementation of my degree piece, with a great interest I compared my concepts with those of creators of the newly broadcasted TV series Bodo based on the screenplay by Piotr Derewenda and Doman Nowakowski, also telling the story of Eugeniusz Bodo's life – an icon of Polish cinema and interwar revue.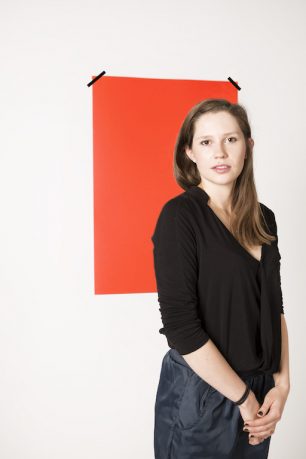 (born 1989)
First-cycle studies at the Faculty of Interior Design (2008–2012), second-cycle studies at the Faculty of Stage Design (2012–2016) of the Academy of Fine Arts in Warsaw, and at the University of Granada under the Erasmum programme (2010/11). Traineeships at architectural design studios: WWAA, Marcin Kwietowicz, Sojka & Wojciechowski, and at student workshops organised by Dr. Ewa Braun in the Film School in Łódź. Set designer for student short and degree films, and independent short films. Collaborated in development of feature films, including Jestem mordercą (I'm a murderer) and No panic, with a hint of hysteria, and TV theatre production Karski.