For me animation is an extremely interesting adventure – I am the most fascinated with the moment when my heroes really come to life. Using the pen, ink, paper and an appropriate dose of patience I can show everything my imagination tells me, and what is difficult to put into words. That is how Lexicon of Thoughts emerged – my first animated film, which I am very happy to present.
Will Studd, the director of animation at Aardman Animations in an interview gave an advice to young artists: "Never stop learning new things, be yourself and don't be afraid of failure". I follow this advice, and I will probably be discovering the wealth of animation resources throughout my life, which is a really nice prospect…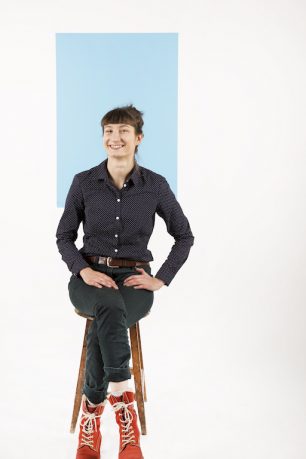 (born 1992)
Studies at the Faculty of Graphic Arts of the Academy of Fine Arts in Warsaw (2011–2016), and at the illustration studio at Hochschule für Grafik und Buchkunst in Leipzig for one semester in 2015. Works in illustration, animation and graphic design.